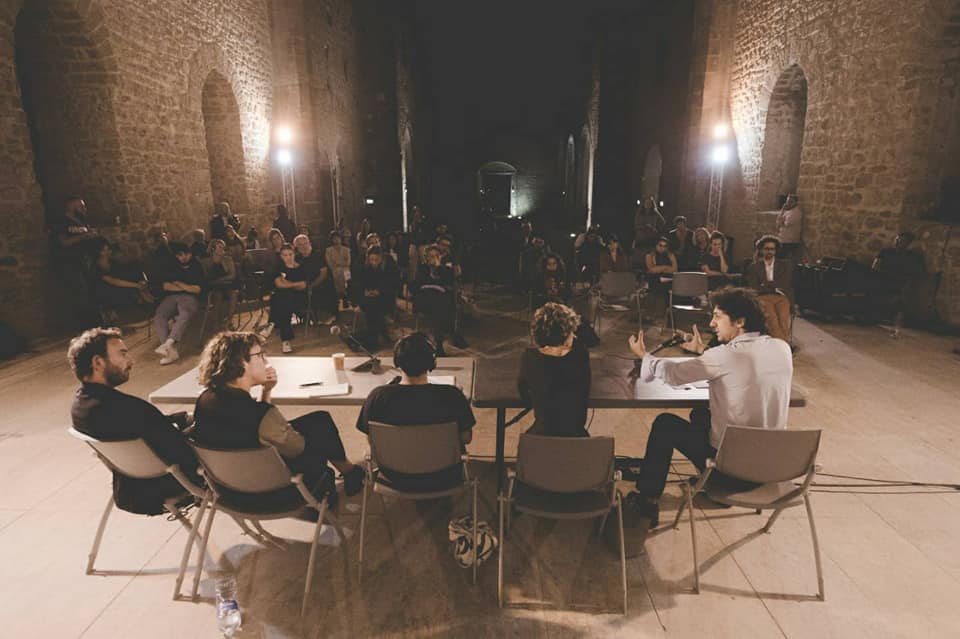 A public dialogue about the possible implementation of a transnational European Citizens' Assembly as a new European Institution will take place Thursday 2 December in Brussels – from 12:30 to 14:00 CET at Stam Europa, 104 Rue d'Arlon 1000 Brussels.
In December 2020, the transnational civic coalition Citizens Take over Europe (www.citizenstakeover.eu) – gathering more than 50 NGOs from all over Europe-  launched the Manifesto for a European Citizens' Assembly gathering deliberative democracy experiences from all around Europe to scale up the citizens' assemblies experiment to the transnational continental level.
Since September 2021, Citizens' panels – with citizens sorted by lot from all the corners of Europe and all the walking of life- are going on in the context of the Conference on the Future of Europe (CoFoE) presenting an innovative deliberative experiment at the continental scale.
At this event, it will be presented the first schema of a Blueprint for a permanent European Citizens' Assembly, on which are working experts of deliberative democracy from all over Europe gathered by the Citizens Take Over Europe coalition.
The Blueprint will be discussed by politicians, academics, and civil society representatives to explore in depth the potentiality of a European Citizens' Assembly as a new institution in the legal framework of the European Union.
Among the confirmed speakers until now: Magali Plovie (President of the French speaking Brussels' Parliament), Oliver Roepke (European Economic and Social Committee, President of the Workers' Group), Brando Benifei (Member of the European Parliament, former President of the Spinelli Group), Paul Blokker (University of Bologna), Jonathan Moskovic (Democratic innovation advisor, former Coordinator of G1000), Camille Dobler and Yves Mathieu (Missions Publiques), Camille Marchand-Pohon (Stand Up for Europe) and Michele Fiorillo (Citizens Take Over Europe/Civico Europa), who will introduce and coordinate the public dialogue.
It will take the floor also Anne Demelenne – Deliberative Commissions of French speaking Brussels' Parliament, former participant as citizen drawn by sortition.
Programme
Thursday 02/12 at 12h CET:
12:00 Door opening
12:30 – 13:00 Presentation of the Manifesto and the Blueprint for a European Citizens' Assembly
13:00 – 14:00 Discussion among different stakeholders about the European Citizens' Assembly as a new institution.
– Due to current restrictions, Covid Certificate and mask-wearing are mandatory –
*The Covid Certificate will be asked at the entrance*
Link to register:
https://www.eventbrite.be/e/a-european-citizens-assembly-a-new-institution-for-the-future-of-europe-tickets-217925690607
>>> In the next couple of day a draft of the Blueprint for the European Citizens' Assembly will be sent to journalists under request
>>> for any further inquiry please contact : michele.fiorillo@coleurope.eu