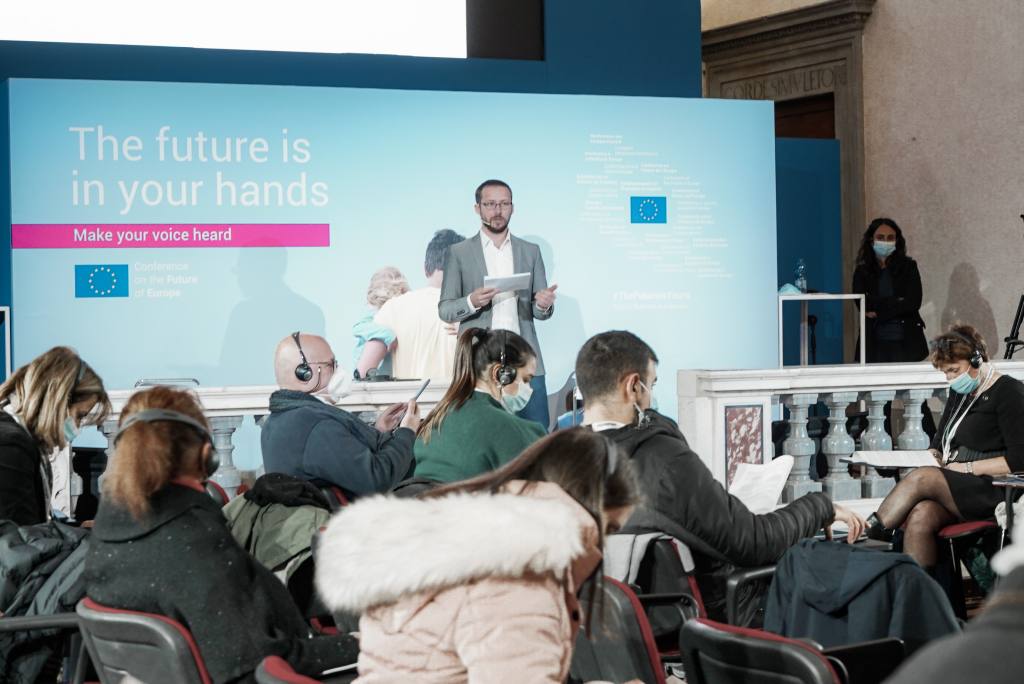 Since 2020, CTOE has advocated for creating a new public space for citizens to make their voices heard in European politics: a space co-created by citizens, centred on citizens' participation, inclusively structured – hence, representative of the diversity of European society – and aimed at concrete effects. Hence a transnational European Citizens' Assembly (ECA) that effectively matters for EU policies and democracy. To arrive at this destination, we now work on a roadmap that draws lessons from our – citizen observers' and citizen participants' – experiences of CoFE (May 2021 – May 2022).
If you want to take part in this journey, we solicit your contribution to respond to a set of questions that are pertinent to our roadmap, in substance and for campaigning.
Your input will be vital for our crowdsourced strategic roadmap to demonstrate how self-organisation and empowerment of European citizens and civil society matter for the future of democracy in Europe.