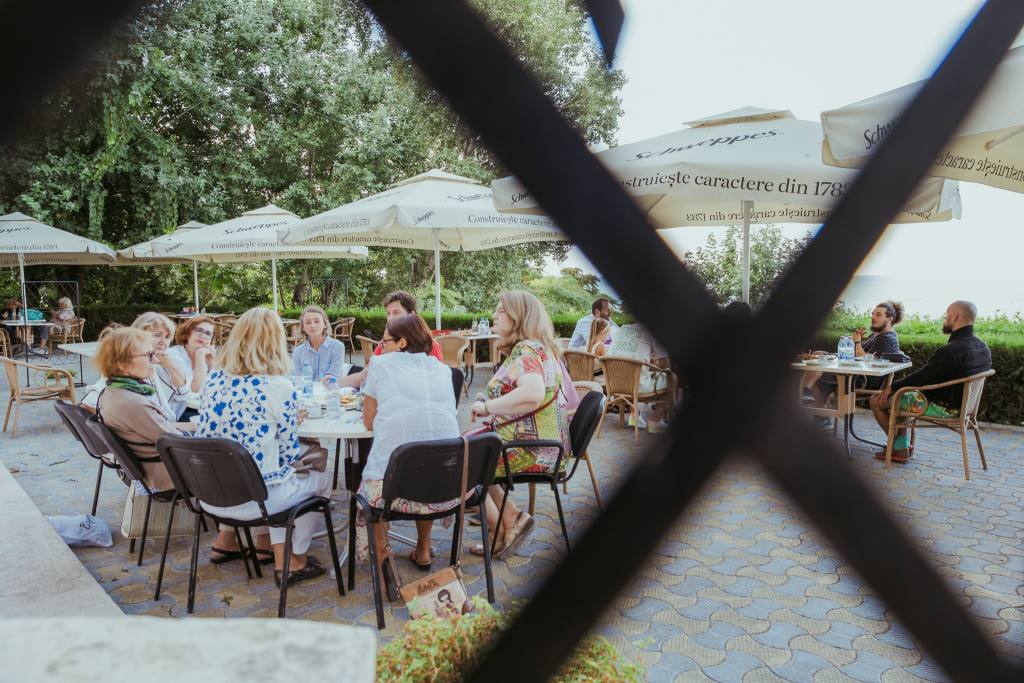 The first European Citizens' Panels have started. Even if only a temporary experiment in transnational democratic participation, so far: citizens have been taking over European institutions in real life! 
Watching via Europe by Satellite, or observing in person, we witnessed that the "Conference on the Future of Europe" (CoFoE) is opening up the doors of the European Parliament, inviting European Citizens' Panels (ECP's) to sit down here and deliberate on their concerns about the future of Europe. Hence, over four weekends, four panels with 200 citizens each, 800 in total, drawn by lot and representative of European society – speaking 24 different languages, from 27 member states, half of them women, a third young people aged less than 25 – travelled to Strasbourg to work together. The tasks of the first round of each ECP are twofold: On the one hand, to set their agenda, selecting from a broad range of policies those issues they are most concerned about and that they want to deepen in the subsequent panel sessions. On the other hand, they will identify 20 "ambassadors" who will represent the panel's agenda and recommendations at the five CoFE – plenary meetings, from October 2021 – March 2022.  
European citizens' panels: more than symbolic democracy
?
It has never happened before that all three European institutions together have called on citizens to develop ideas and recommendations for policy-makers on how to shape a large range of policy issues for the future of Europe. This unprecedented move of citizens from all walks of society into the democratic core of EU decision-making is moving, because it promises that after 70 years, the EU's mode of integration by stealth – deal-making by national political leaders that had been successful in the past – might get its much needed renewal. The EU has become too complex, cumbersome and time-consuming to cope with Europe's manifold challenges, from extremism and illiberalism to climate change, without engaging the citizens more directly at all stages of EU decision-making. 
But is this 'citizens take over' of the European Parliament just a symbolic act or will it be one of the most important democratic experiments of our time? We are watching to answer a number of key questions regarding the principles of participation, inclusivity, deliberation, openness, transparency, effectiveness. 
Are the 10 CTOE principles respected? 
Now, how have the first ECPs performed its Strasbourg scored? Here are a few take-aways, based on CTOE's "10 principles" and in a critical-constructive perspective: 
If citizens' participation is the first and foremost aim of this exercise, then the input of experts into the panel plenaries should be interactive and on site. The first panel practiced a top-down style of transmitting expert knowledge via digital communication. This will inevitably widen the gap between experts and lay citizen participants that the ECP's want to narrow down. This has been improved in later panels, but the experts invited are still too one-sided, not presenting different opinions or angles on a question,  and the way the experts are invited is mysterious. It would be better if citizens themselves were able to choose from a pool of experts to get the expertise they need, or even if the experts were chosen by lot. We hope this will improve in the second round of the citizens panels.  

To ensure the quality of citizens' deliberations about their personal concerns and preferences in the 15 citizens' working groups, it seems the facilitators encountered many difficulties, and the quality of deliberation in different working groups was highly variable. Did they have sufficient skills, language proficiencies and digital translation tools to induce all participants equally to have their say? Is it realistic to have just one facilitator for each group, dealing with translation, note taking, and facilitation all at once? If a large number of citizens feel they cannot express their concerns in the working groups, does the ECP design allow for amendments to feed their voices in at a subsequent stage, such as the plenary? 

Speaking for the openness that the ECP experiment needs, the citizens' were able to place any issue of concern on the agenda independently from whether it might fall within or outside the EU's Lisbon Treaty framework; 

Regarding transparency, the

Digital Platform

"Make your voice heard" is an innovative multi-lingual asset for the ECP's internal and external communication. Yet, regarding the latter, more attractive documents, pictures and discussions should be shared to allow for meaningful digital participation by "outsiders". It is deplorable that so far just 106 among the users of the Digital Platform care about following the

"European Citizens' Panels"

! 

Effectiveness: Ultimately, the question remains whether

citizen participation via ECP's is poised to stay, that is whether it could become a permanent feature of European transnational democratic governance.. 
Surely, to become successful not only symbolically but in practical terms, "Citizens take over Europe" will need to reach from Strasbourg to influence the centres of power in Brussels, from the European Parliament to the European Commission and the Council. After setting the agenda for the future of Europe we will have to engage with developing policy reform alternatives, with legislative decision making and with their implementation by and in the Member States. 
On behalf of European civil society, CTOE will continue to monitor the ECP's, CoFE and its aftermath and strive to critically-constructively engage with this journey – stay tuned!