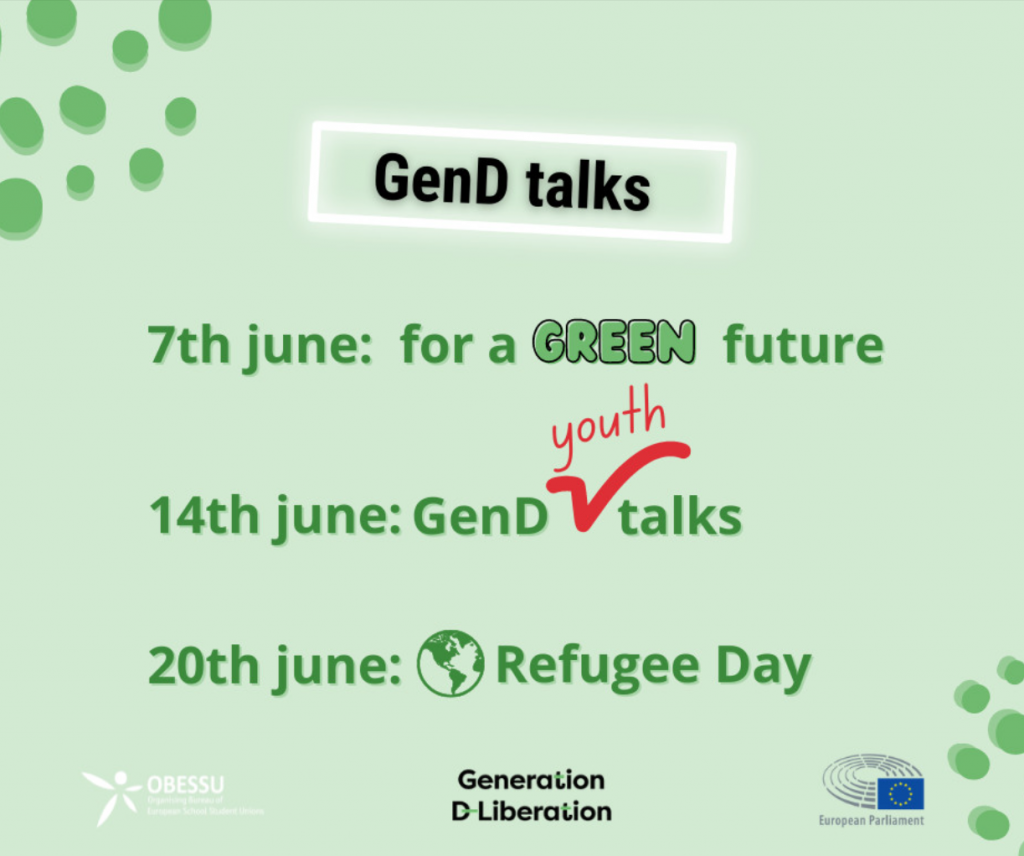 Do you have a strong opinion on youth participation and engagement in civic spaces and firmly believe in the importance of inclusive education? Don't miss the chance to speak up at our GenD talks!
Now is the time for young voices to take the lead in shaping the discourse over key issues of our time!
During two online sessions of one hour where we are going to explore policy recommendations and alternatives together with some experts in the field and – most important – hear your perspectives!
GenD youth talks: youth participation in all the civic spaces , June 14 from 5 to 6pm – Register here!
GenD talks on World Refugee Day: inclusion in education, June 20 from 5 to 6pm  – Register here!
In cooperation with OBESSU Humans in the EU Alliance4Europe European Alternatives Unione degli Studenti SV-Bildungswerk e.V.