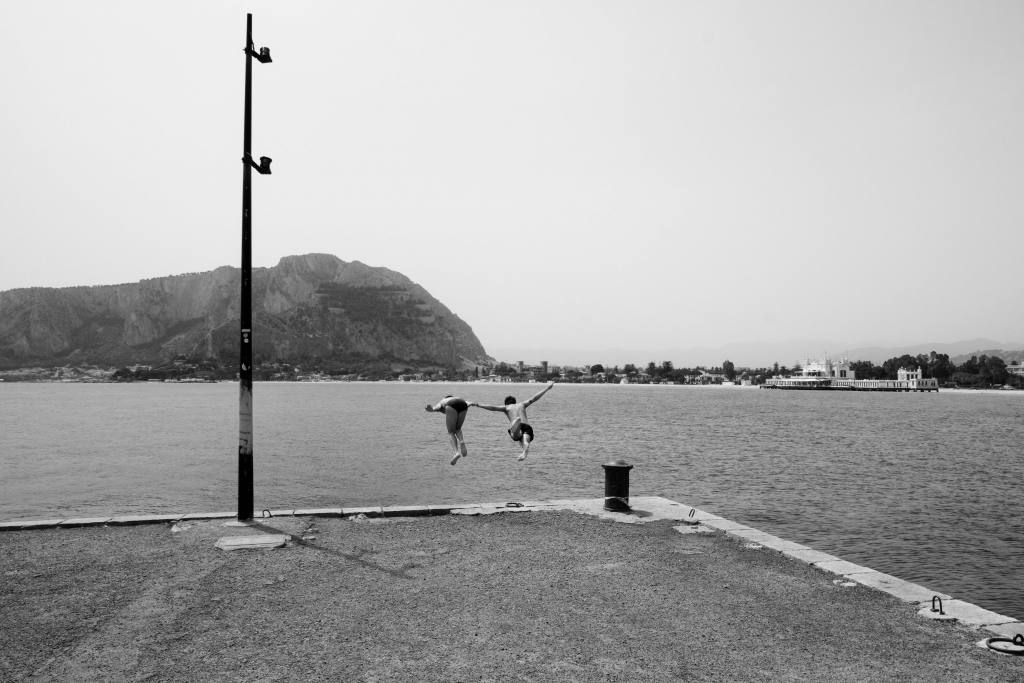 BETWEEN LAND AND SEA engages more than 50 artists, workers, researchers, migrants, fishermen, farmers and citizens from Palermo, Tunis, Bremen, Beirut, New York, Abidjan, Berlin, Hamburg, Brussels, Dakar, Bamako to examine and critically reflect the existing connections between port cities and their intertwined histories, linked by global migration and trade.
At a historical moment when humanity is facing unprecedented planetary challenges, artists, activists and citizens need to invent new ways to come together across borders and develop transnational and solidarity narratives. Port cities are privileged hubs for the creation of such cross-border networks. BETWEEN LAND AND SEA develops concrete transnational alliances, narratives and practices of solidarity to withstand future crises and disasters, such as desertification, conflicts arising from growing economic inequality, rising sea levels, displacement and global migration.
All projects are original productions developed by Studio Rizoma, Dream City Biennale, and Theater Bremen. They will be shown together in a week-long festival in Palermo, Tunis, and Bremen as international premieres.
THE PROGRAMME
BETWEEN LAND AND SEA is conceived as a transnational production process resulting in original new artworks. The project is thought of as a single coordinated programme connecting Bremen, Tunis, and Palermo during both production phase and public presentation.
As Citizens Take Over Europe, and in cooperation with European Alternatives, we are organising a Transnational Assembly of Solidarity in Palermo on Saturday 23rd October. This event will be the culmination of a process of more than 20 local citizens assemblies held across the European Union in 2021 discussing the future of Europe run by Citizens Takeover Europe. Citizen representatives from the local citizens assemblies that took place in over 10 countries across Europe will join local citizens and residents from Palermo and Tunis to discuss the recommendations of the independent citizen-led discussion on how to prevent environmental catastrophe. Taking place in the context of the Conference on the Future of Europe, it will produce a Transnational Citizens Palermo Declaration on Climate Change, which will be submitted to the Conference. An important number of civil society organisations from across Europe that support the process, as part of the Citizens Takeover Europe coalition, will also be present and commit to follow up and campaign on the recommendations of the citizens. Thereby the Palermo Climate Declaration will be an important tool for activity across Europe and the Mediterranean.