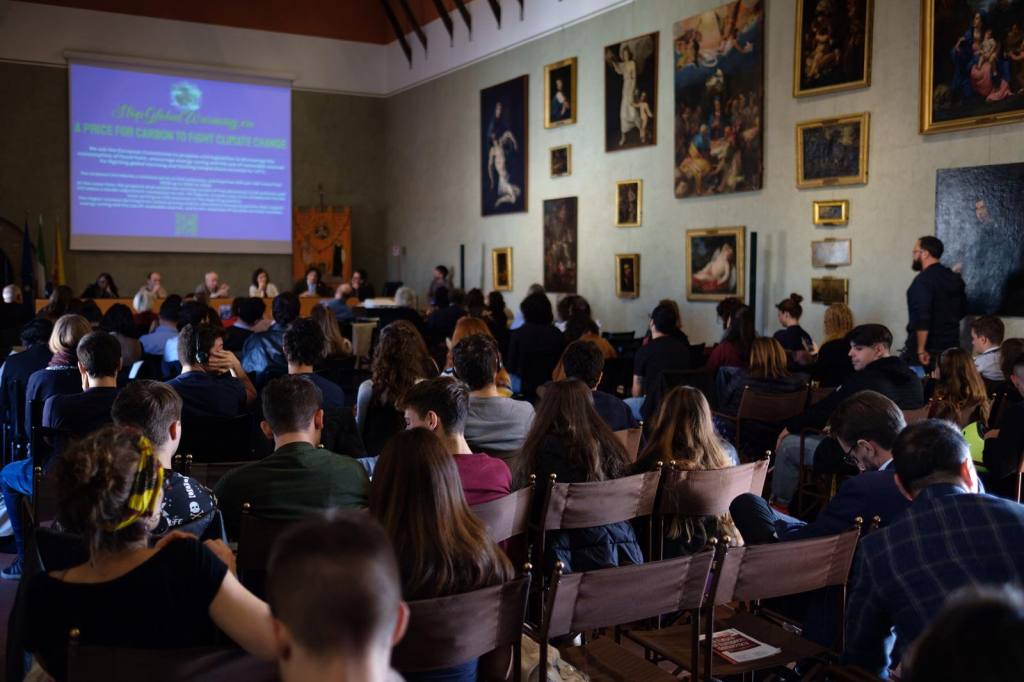 Over the past two years, citizens and organised civil society have been actively, hopefully and also critically engaged with the EU's Conference on the Future of Europe. We took seriously the promise by the EU to put citizens' participation and deliberation across the EU centre-stage: "The future is in your hands. Make your voice heard". We have therefore been observing, testing, discussing and helping to develop  the four pillars of CoFoE: first, the multilingual digital platform; second, the four European Citizens' Panels (ECP's) with 800 randomly selected citizens representative of European society, elaborating 178 "recommendations" for EU reform; third, numerous citizens' assemblies at the national, regional and local levels; and last, but not least, fourth, the mixed "Plenary" where representatives from the European Parliament, the Commission and the Council with 80 citizen "ambassadors" from the ECP's and CSO delegates have worked out 49 reform proposals, with some 330 measures, presented on Europe day, May 2022. Despite many shortcomings of the CoFoE design and process, CTOE coalition partners have welcomed these outcomes, some of which most ambitious: for instance, to reopen the EU's constitutional process, to transform the European Council into a second legislative chamber, to replace unanimity by qualified majority voting in many fields of intergovernmental decision-making, and finally, to institutionalise a permanent European citizens assembly.
Reviewing the last seven months, we need to seriously question whether, to what extent and how the EU intends to effectively follow-up on the CoFoE reform proposals. The CoFoE may have come to recommendations by May 9th of this year, but the crucial months of the exercise are to come. To date, the EU has not provided a clear answer to the questions of what "effective follow-up" means. While two of the EU institutions have taken differing approaches to "follow-up" and invited representatives from civil society (EP) and participants of the ECPs  (EC) to their respective events in Brussels, the Council of the EU, the most powerful EU body to date, has not pronounced itself at all yet. At this critical juncture, we – citizens and civil society – call on the three EU institutions – Commission, Council and Parliament – to abstain from window-dressing and embrace effective strategies to  follow-up on CoFoE proposals. CoFoE is a seminal experiment, a pilot case to draw lessons from for future European citizens assemblies and in general for strengthening the process of democratisation and integration of the European Union. The EU's follow-up on ECP's recommendations will be a precedent on which the success or failure of future citizen participation and deliberation will depend.
CoFoE is a seminal experiment, a pilot case to draw lessons from for future European citizens assemblies and in general for strengthening the process of democratisation and integration of the European Union. The EU's follow-up on ECP's recommendations will be a precedent on which the success or failure of future citizen participation and deliberation will depend.
In particular, citizens will not accept cherry-picking of reform proposals that fit the EU-27 lowest common denominator but ignore those that are more ambitious. European civil society will not help legitimise EU treaty reform deals that are struck behind closed doors and exclude the citizens and the interested public. Nor will citizens accept 'citizen washing' which presents unamended initiatives the Commission was already planning on taking as 'follow up' to proposals. Citizens are more likely to support EU treaty reforms if they are not struck "for the citizens" but "by the citizens" and "with the citizens". A citizens' led reform agenda pays tribute to the EU's basic values (Art. 2, Lisbon Treaty), foremost to democracy and rule of law, solidarity and non-discrimination. Citizens want EU leaders to fully commit to the democratic life of the Union based on representation and participation, as the Lisbon Treaty says. Citizens will therefore expect EU decision-makers to follow up on citizens' recommendations in responsive and accountable ways: responsive to the citizens' concerns and to be held accountable by them (see CTOE's analyses here: https://citizenstakeover.eu/blog/strenghtening-citizens-recommendations-on-democracy-participation/)
How should the EU effectively follow up on European Citizens' Panels? 
Seven recommendations:
1. Meaning of "follow-up": The "follow-up" on a ECP should not be organised a stand-alone single event, but understood as a process that consists of three stages: 
(a) short-term, after the end of CoFoE;
(b) Mid-term, a year later around Europe day 2023 and in the run-up to EP election campaigns in 2024;
(c) Long-term, subsequent legislatures, Commission and Council Presidencies. 
2. Timing of information and communication: EU institutions need to make sure all citizens have full information about the EU institutional follow-up in a timely manner and can discuss amongst themselves prior to meeting the EU-institutions to form common positions. Communication, transparency and press relations all must be strengthened
3. European Digital Platform needed for follow-up : To ensure access to information and communication by the broader public and among the citizen participants of ECP's, the CoFoE platform needs to be reactivated. It should be made permanent, allowing for functional improvements upon requests by citizens and civil society organisations. For citizens involved in the panels it is important to have ways of communicating also after the panels end for following-up on institutional actions. 
In the medium term, the EU institutions should develop a joint, coherent strategy bringing "together.eu", 'have your say', EP petitions platform, the European Citizens Initiative Portal and other platforms under one roof.
Allowing Local, Regional and National Platforms of democratic participation to interact with EU Platforms and citizens to use their European Digital Identity to take part in deliberative processes at all levels should be an overarching goal to harmonise EU policies on digital democratic processes. 
4. Europeanise EP elections: The institutional follow-up on citizens' recommendation (ECP 2) regarding transnational lists for the 2024 elections – to be negotiated by EP and Council in December 2022 – needs full transparency for citizens to be able to hold MEPs and governments accountable for whether they promote or block the Europeanisation of European elections by enhancing genuinely transnational political parties. In particular, for citizens to have a  say citizens' should be entitled to participate and deliberate during all stages of the legislative cycle, in particular to avoid such negotiations getting stuck due to issues arising from the vested interests of political elites, such as:
(d) the way party funding works;
(e) making changes to electoral law to introduce transnational colleges;
(f) establishing norms on gender parity in candidate lists; 
(g) simplifying the creation of new parties and the collection of signatures for the presentation of new electoral list (using national and european certified digital identities technologies);
(h) Call for the European Elections to be hold on the same date across all member states (i.e. 9th May 2024).
5. Reviewing the European Citizens' Initiative: The European Citizens' Initiative has fallen far short of their expectations. In the 10 years since the instrument was created in 2012, there have been only six successful ECIs in terms of the minimum number of 1 million signatures, of which only two have been partially implemented. Most ECIs have failed due to the difficult framework conditions of transnational democracy, but also due to the reluctance of the EU institutions to engage with this instrument of participatory democracy. To strengthen citizen participation during the legislative term, the ECI needs to be made more binding and thus more powerful. The European Commission is obliged to provide an official review report of the ECI application by mid 2023. This is a rare opportunity for genuinely empowering the ECI in line with citizens' recommendations, by introducing the following provisions:
– the reimbursement of partial costs to successful ECIs
– successful ECIs should be directed to the EP and Council (not the EC)
– successful ECIs should be voted on in the EP and Council
– successful ECIs should lead to randomly selected European Citizens' Assemblies (ECA), and ultimately to a EU-wide referendum if the ECA and institutions cannot agree.
6. Citizen participation in EU treaty change: The EU leaders should not run scared of democratic participation in fundamental change. The "Passerelle" provision might be an efficient way of circumventing the ordinary treaty change procedure (Art. 48). But neither the Passerelle nor the European Convention are sufficient for increasing the democratic legitimacy of the EU. We therefore propose the institutionalisation of citizens' assemblies and of EU-wide referenda as important tools to engage citizens to take leading roles in EU reforms. Moreover, as citizen participation (directly, via political elections and in European citizens' assemblies) and representation (directly in the EP, and indirectly in the Council) should not be in competition but ought to mutually reinforce each other, we propose to empower the EP in participatory procedures linked to treaty changes. 
7. Making the European Citizens Assembly permanent: The ECA needs to acquire a meaningful role in the EU's policy cycle. Hence, it will not suffice to put citizen panels on a par with stakeholder consultation. We call for giving citizens an effective power to shape the legislative agenda, to choose the experts and testimonies they want to hear. A permanent European Citizens' Assembly should not be conceivedas a centralised model designed and implemented only in Brussels. Rather, we propose an ecology of polycentric citizens' assemblies that will meet in cities across Europe, from Palermo to Helsinki and from Lisbon to Sofia and beyond.
On 2nd December, Citizens' Take Over Europe will release the new Blueprint for a European Citizens' Assembly – following the Manifesto and the guidelines for ECA(s) – opening it to a crowdsourced process, involving citizens and organized civil society (Here is a preliminary version of the ECA Blueprint.)